Phase Box Workshop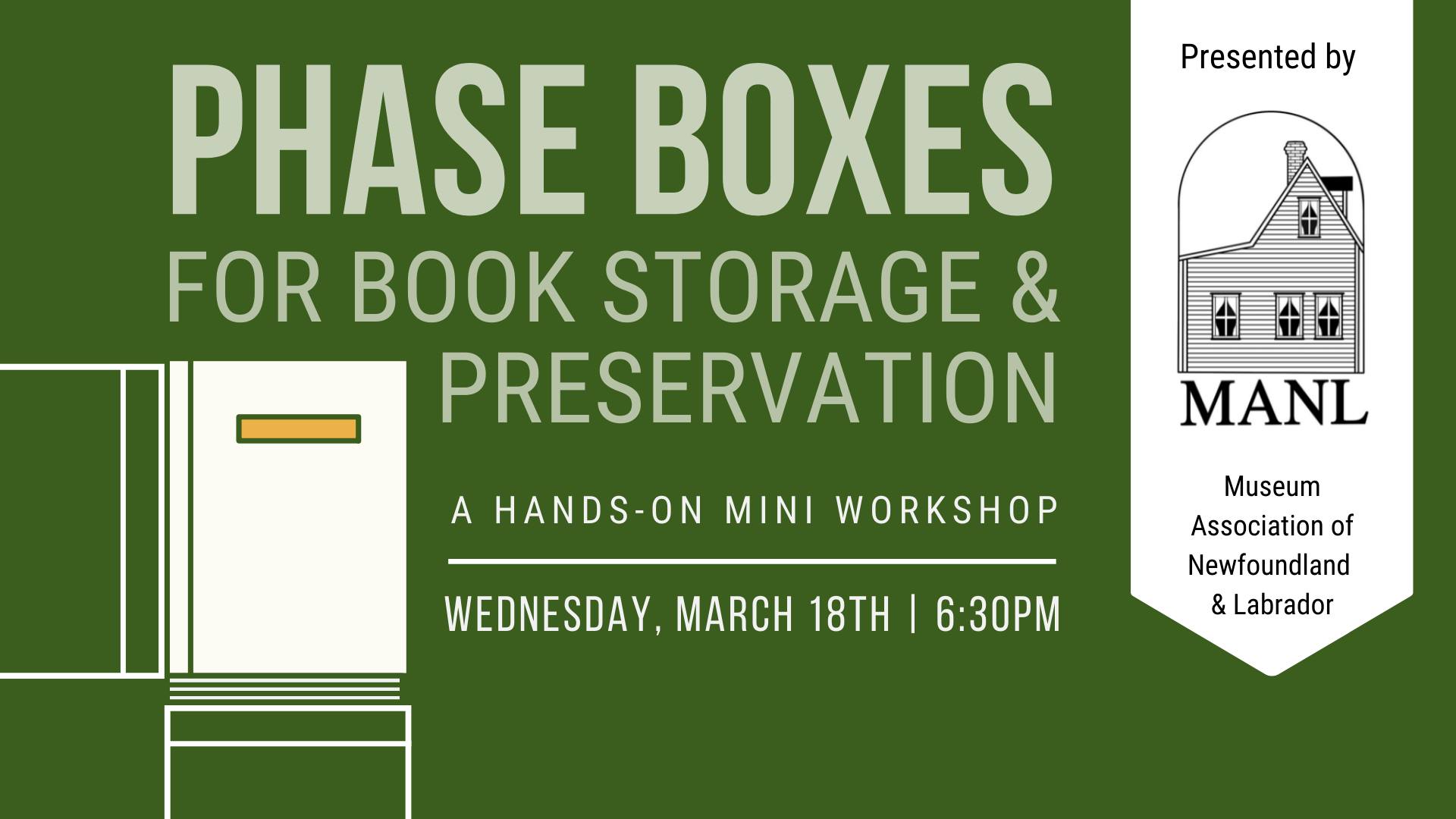 A Phase Box is a simple, low-cost, enclosure made from archival quality materials. It is designed to protect rare, fragile, or valuable items from damage and further deterioration during storage.
The A.C. Hunter Library is pleased to partner with the Museum Association of Newfoundland and Labrador to host this hands-on mini-workshop. This is an adult-only program; sharp knives will be involved. All materials will be supplied.
Register with your Library card by calling 737-3950. There is a wheelchair accessible, gender inclusive washroom onsite.